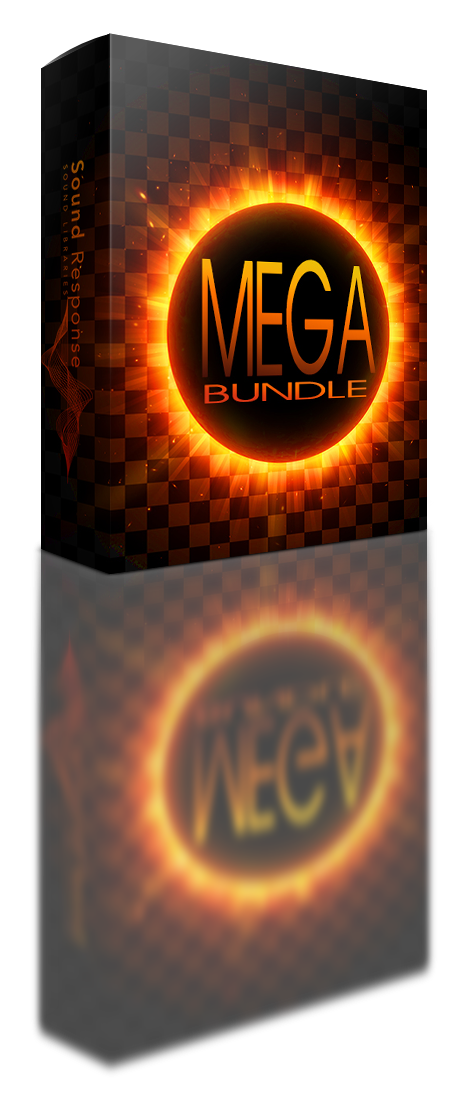 MEGA BUNDLE
For the first time ever Sound Response presents you its whole SFX catalog featuring insane 11.000+ high quality, professionally designed sound effects worth $1.271 and you can get it for only $499!
Inside you'll find the whole Sound Response sound effects collection that took years to create and design. Whether you're involved in music production, video games, movie and trailer industry, or any other production, this collection will become an indispensable source for your projects and it'll provide you with a ton of high quality audio tools!
Sound Response Mega Bundle contains 11.164 sound effects (49GB) in high definition 24bit/96khz Stereo WAV format, embedded with metadata to speed up your workflow.
Inside Mega Bundle you'll find: Anime SFX, Magic Spells & Sorcery, Sci-Fi Weapons & Sci-Fi Weapons 2, Binary Code, Binary Code 2 & Binary Code 3, New Horizons, The Future is Now, Sinister Impacts & Transitions, Sinister Impacts & Transitions 2, Annihilation, DATA & DATA 2, Into Abyss, Trailer Impacts, Dystopian Drones, Spaceship Pass-Bys, Signal Interferences, CyberTroops 2040, Sci-Fi Gadgets, Cartoon SFX & Cartoon SFX 2, Whooshes & Transitions, Thrillers Whooshes, Sci-Fi Whooshes,Thriller Risers, Ominous Drones, THE GLITCH & THE GLITCH 2, 8-Bit Retro, and Disturb Impacts & Hits!