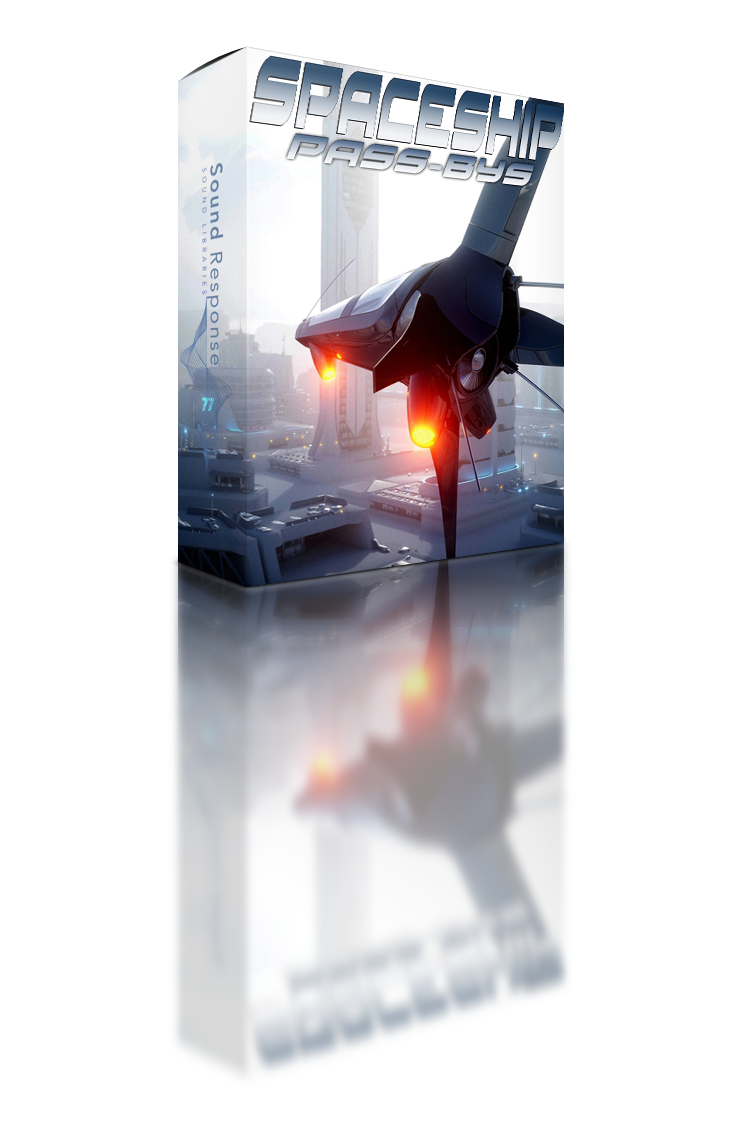 Spaceship Pass-Bys
Spaceship Pass-Bys sound library contains professionally designed, high quality spaceship sound effects that will perfectly fit into any production featuring futuristic, hi-tech vehicles and space travel sci-fi scenes!
From fast and small spaceship fly-bys, medium-sized ones, all the way to the massive cargo cruisers and gigantic mothership pass-by sounds, from bursty and energetic pass-bys to the smooth-sounding gliding ones, these cutting edge spaceship sound effects will sonically immerse your audience into a futuristic, hi-tech world of tomorrow and bring the scenes with futuristic spacecrafts and advanced sci-fi vehicles to life!
On top of 200 pass-bys, the library comes with 40 hand-picked source sounds created with synthesizers and sound generators and used extensively as layers during the sound design process and creation of this library, useful for all kinds of sci-fi, hi-tech, futuristic sound effects. 
Spaceship Pass-Bys sound library contains 240 sound effects (1.34GB) in high definition 24bit/96khz Stereo WAV format, embedded with metadata for faster workflow, and separated into four categories: 1.Small Pass-Bys 2.Medium Pass-Bys 3.Large Pass-Bys 4.Source Sounds
Soundpack delivery: Download
For a multi-user license please contact us directly