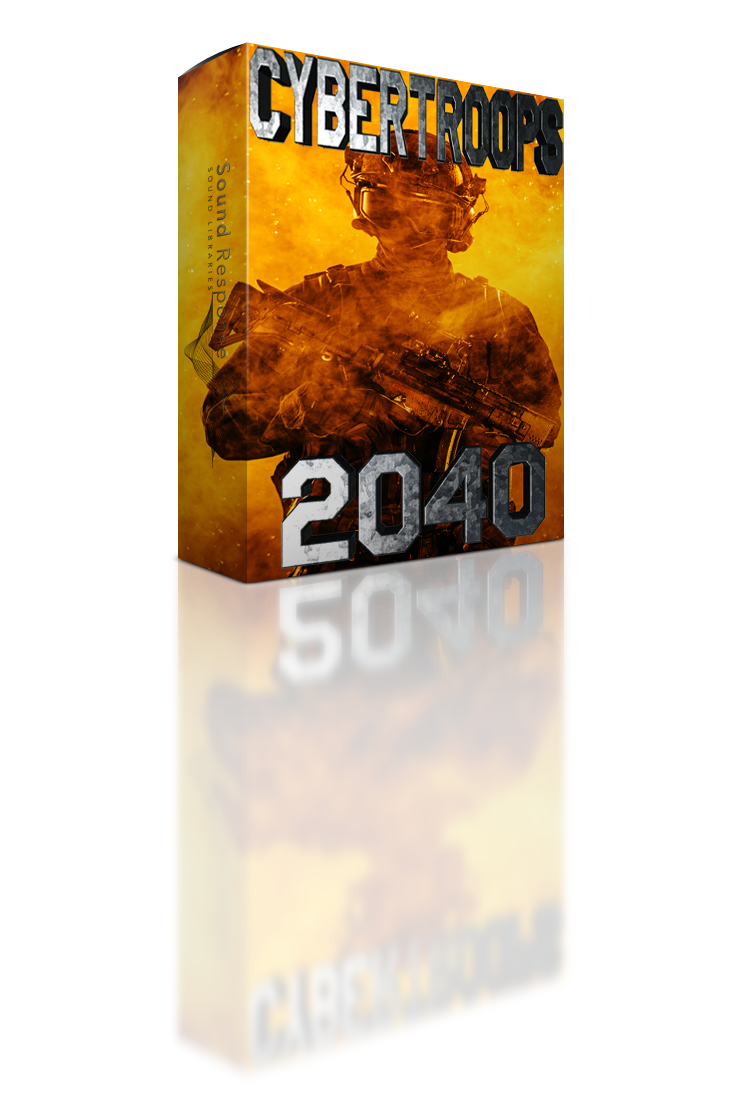 CyberTroops 2040
CyberTroops 2040 is a cutting edge sci-fi weapons sound library with 500+ sci-fi weapon and laser guns sound effects perfect for video games, movies, trailers, tv, but also very useful for many other applications!
If you're looking to expand your sound collection with a versatile collection of high quality futuristic laser weapon sound effects and various types of sci-fi shots, bursts and blasts, this is the sound library for you! With this collection of futuristic sonic ammo at your disposal you'll have a powerful audio arsenal ready to immerse your audience into a cybernetic combat experience!
CyberTroops 2040 sound library contains 520MB (513 sound effects) of high definition 24bit/96khz Stereo WAV files, embedded with metadata to speed up your workflow and separated into twelve categories: 1.Sniper Rifles 2.Assault Rifles 3.Electric Guns 4.Plasma Guns 5.Bio Guns 6.Heavy Pistols 7.Light Pistols 8.Shotguns 9.Machine Guns 10.Submachine Guns 11.Grenades 12.Source Sound Accessories
If you like the sound of CyberTroops 2040 be sure to check out Sci-Fi Weapons and Sci-Fi Weapons 2 sound libraries for even more powerful sci-fi laser blasts, shots, and bursts!
Soundpack delivery: Download
For a multi-user license please contact us directly