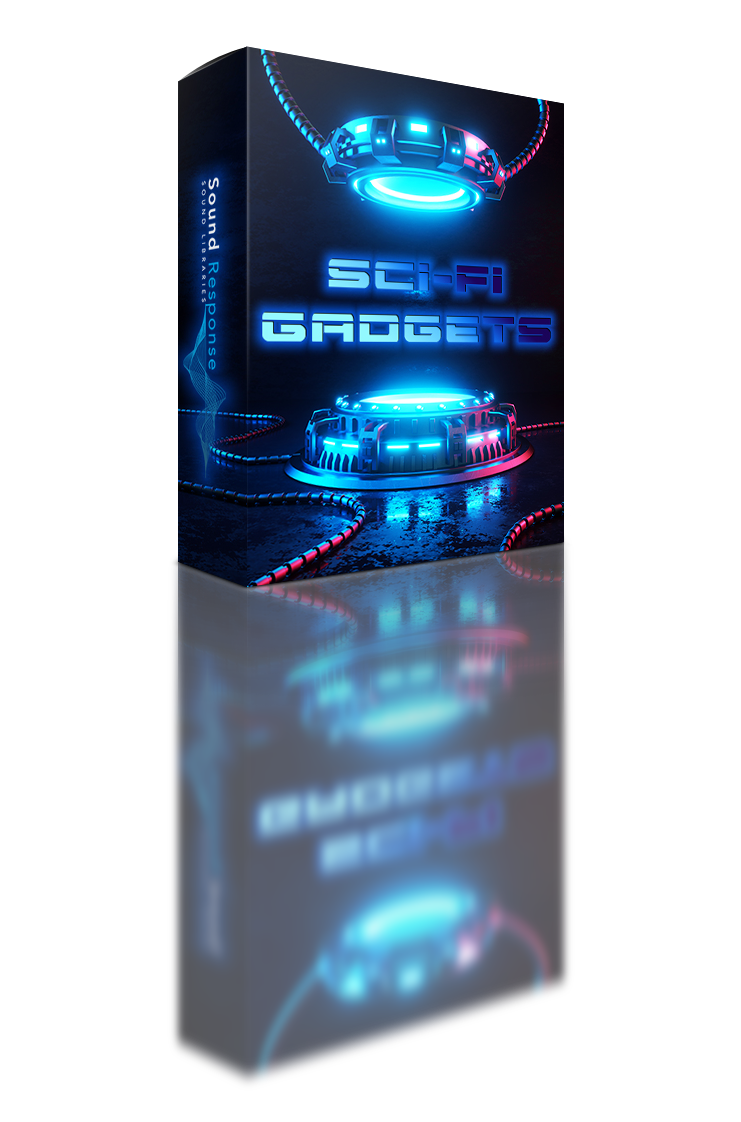 Sci-Fi Gadgets
Sci-Fi Gadgets sound library brings you professionally designed sci-fi gizmo sound effects perfect for any production featuring futuristic hi-tech devices, small sophisticated sci-fi machines, mechanisms, robotic & servo movements!
Creation of these complex and sought-after futuristic robotic & hi-tech servo sound effects is a time-consuming sound design process and with Sci-Fi Gadgets sound library you have them ready to fit instantly into your production as they're all patiently crafted and designed by combining layers upon layers of synthetic sound sources created with different synthesizers in order to add sci-fi sonic 'touch' to the sounds, and then meticulously layered with sound recordings of various small devices, technology, toys and mechanisms recorded with high-end recorders and microphones in order to add organic 'feel' to the final sound effects. The end result is a cutting edge sci-fi gizmo audio arsenal, and with this sound collection at your disposal you'll be equipped with futuristic, technologically advanced gadgetry and sci-fi robotic mechanisms sound effects of highest quality that will easily find their way into any sci-fi movie, trailer, game, video, and more!
Sci-Fi Gadgets sound library contains 100 sound effects (114MB) in high definition 24bit/96khz Stereo WAV format, embedded with metadata to speed up your workflow.
Soundpack delivery: Download
For a multi-user license please contact us directly