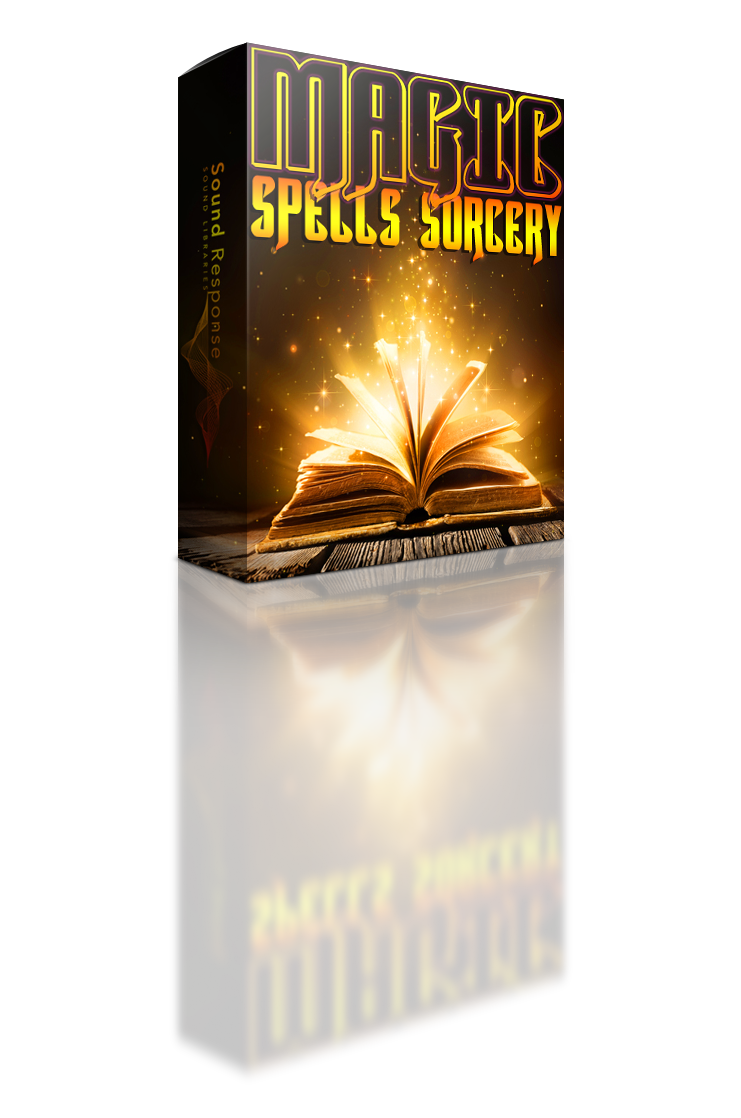 Magic Spells & Sorcery
With Magic Spells & Sorcery sound library Sound Response brings you nine different categories of high quality magic sound effects to choose from! Whether you need those sparkling and shimmering magical spells, buffs, bursts and casts sound effects, or the sounds of massive fireballs, flames and swirls, earth, water, air, ice, powerful electric bursts, chimes, or drones, this sound FX collection will provide you with sonic arsenal that will instantly find a way into your production!
Magic Spells & Sorcery soundpack is a result of months of stage and field recording with high-end recorders and microphones, and meticulous sound design process afterwards. Perfect for video games, movies, trailers, videos, but also very useful for music producers, and pretty much anyone who'd like to expand sound collection with various exotic whooshes, transitions, and bursts sound effects!
Magic Spells & Sorcery sound library contains 1.48 GB (318 sound effects) of high definition 24bit/96khz Stereo WAV files, embedded with metadata to speed up your workflow, and separated into nine categories: 1.Spells 2.Fire 3.Earth 4.Air 5.Water 6.Ice 7.Electricity 8.Chimes 9.Drones
Soundpack delivery: Download
For a multi-user license please contact us directly