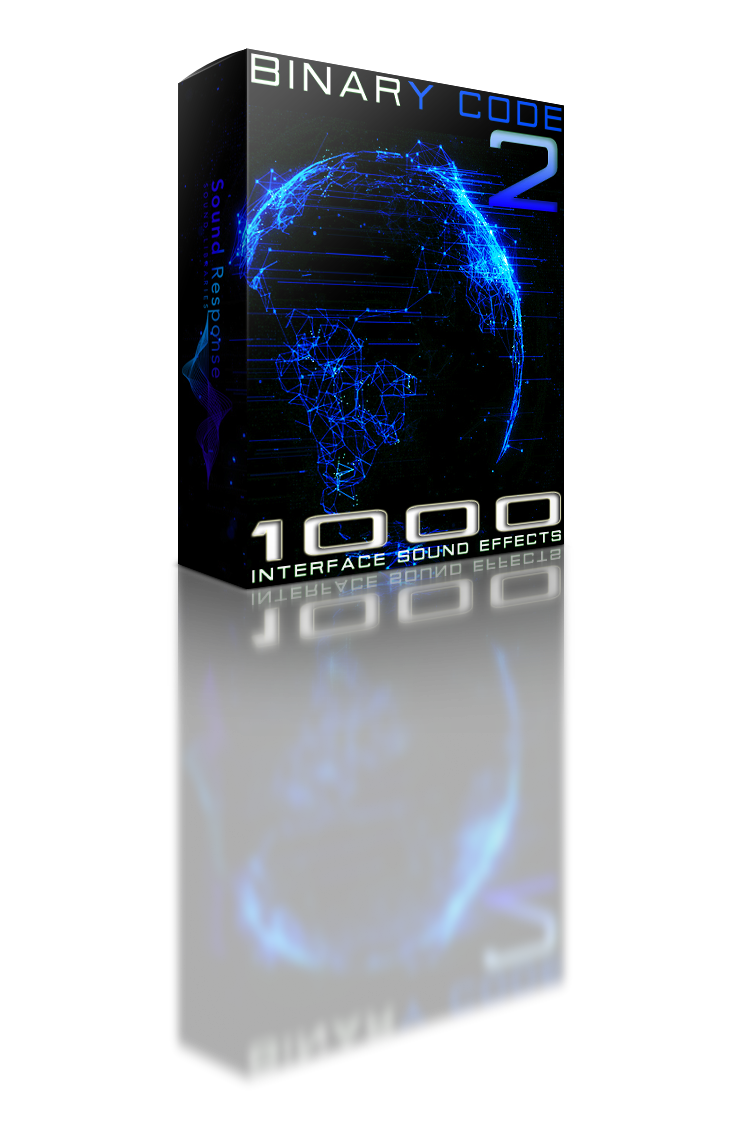 Binary Code 2
More than two years after the release of Binary Code sound library Sound Response brings you a massive (1.5GB in size) second installment – Binary Code 2 with a total of 1000 professionally designed, high quality, futuristic interface and sci-fi computer sound effects! 
Binary Code 2 is a diverse collection of HUD and UI sound effects separated in eight different categories that features vast selection of neutral interface hi-tech beeps, bleeps and button sci-fi sound effects, confirmed (access granted) and negative (access denied) interface sounds, subtle sweeps and smooth futuristic hi-tech hologram sound effects, data processing and readouts, various glitch sound effects, those chirpy 8-bit retro-sounding game sounds, and typing sci-fi sound effects! With this large and versatile interface sound effects collection at your disposal you'll be able to create that sought-after, sophisticated, futuristic sound for your next game, movie, trailer, video, app, music track, or any other project that you're working on! 
Creation of Binary Code 2 sound library involved two months of extensive sound synthesis with synthesizers and usage of noise generators in order to create the necessary source sounds, followed afterwards by hours upon hours of mangling, processing, meticulous editing and fine-tuning.
Binary Code 2 sound library contains 1.57GB (1000 Sound Effects) of high definition 24bit/96khz Stereo WAV files, embedded with metadata to speed up your workflow, and separated into eight categories: 1.Neutral 2.Confirmed (Access Granted) 3.Denied (Access Denied) 4.Subtle (Holograms) 5.Data Processing 6.Typing 7.8-Bit Retro 8.Glitches
Soundpack delivery: Download
For a multi-user license please contact us directly