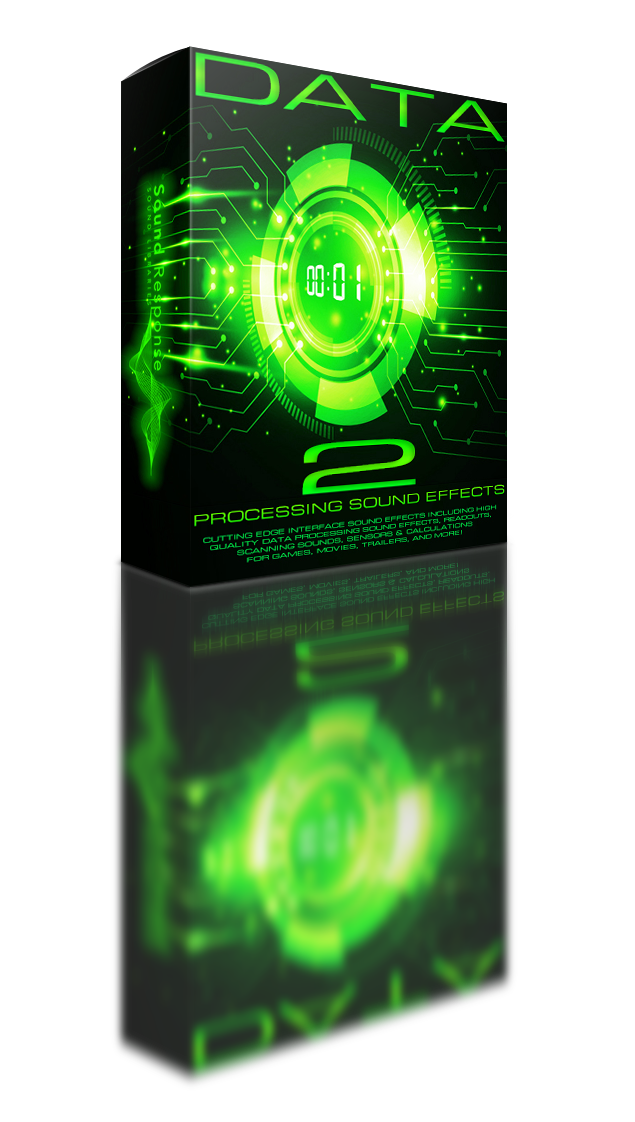 DATA 2
DATA 2 is the second installment of designed interface readouts & data processing sound effects that will perfectly fit into games, sci-fi movies, trailers, videos, and any other production featuring advanced technology and sci-fi devices!
With both synthetic and organic source sounds used in sound design process this sound library brings you two categories of sound effects to choose from, futuristic & retro. With this collection at your disposal you'll be equipped with sophisticated futuristic sci-fi interface readouts as well as those old-school processing sound effects with the beginning-of-computer-era vibe all over them. With every sound effect being approximately 5-10 seconds long you'll have a massive amount of material for your production. You'll get the most out of this library by further combining and layering these sound effects or chopping them into smaller bits and pieces and then using them in countless innovative and creative ways. Soon after you start working with them this way you'll realize what kind of gold mine they are for creating those sought-after HUD & UI computer readouts, sensors, scanning, loading & processing sounds!
DATA 2 contains 173 sound effects (840MB) in high definition 24bit/96khz Stereo WAV format, embedded with metadata to speed up your workflow.
If you like the sound of DATA 2 you might also like the first installment DATA, the most massive and the most diverse interface sound library from Sound Response Binary Code 3 – Interface Multiverse, and our other UI & HUD soundpacks Binary Code 2, Binary Code, and The Future is Now!
Soundpack delivery: Download
For a multi-user license please contact us directly