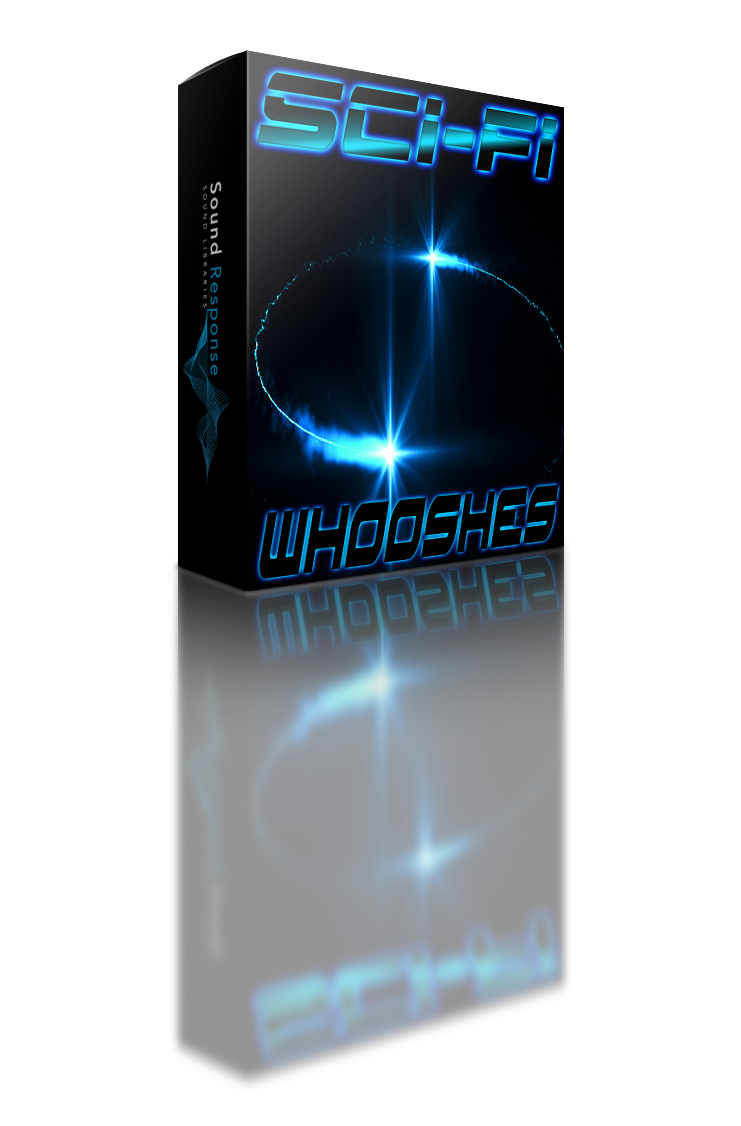 Sci-Fi Whooshes
With Sci-Fi Whooshes sound library Sound Response brings you professionally designed cinematic whoosh & transition sound effects collection for your production! Whether you're a musician looking for the right whoosh sound effects to elevate certain parts of your track, or to use them as a prelude and build-up for various impacts and hits, or if you need pass-bys and transition sound effects to enhance various movements and transitions between the scenes for your next next movie, teaser, trailer, game, video, and other projects, this sound library has you covered!
Sci-Fi Whooshes sound library is the result of meticulous sound design process which included usage of both, synthetic sound sources generated with synthesizers and organic source sounds recorded with high-end recorders and microphones, in order to bring you the best-sounding fusion of both sonic worlds. With this soundpack at your disposal you'll have a powerful sci-fi audio arsenal full of cutting edge cinematic whooshes, swooshes, transitions and pass-by sound effects that will easily find a way into your production!
Sci-Fi Whooshes sound library contains 200 sound effects (477MB) in 24bit/96khz Stereo WAV format, embedded with metadata to speed up your workflow.
Soundpack delivery: Download
For a multi-user license please contact us directly