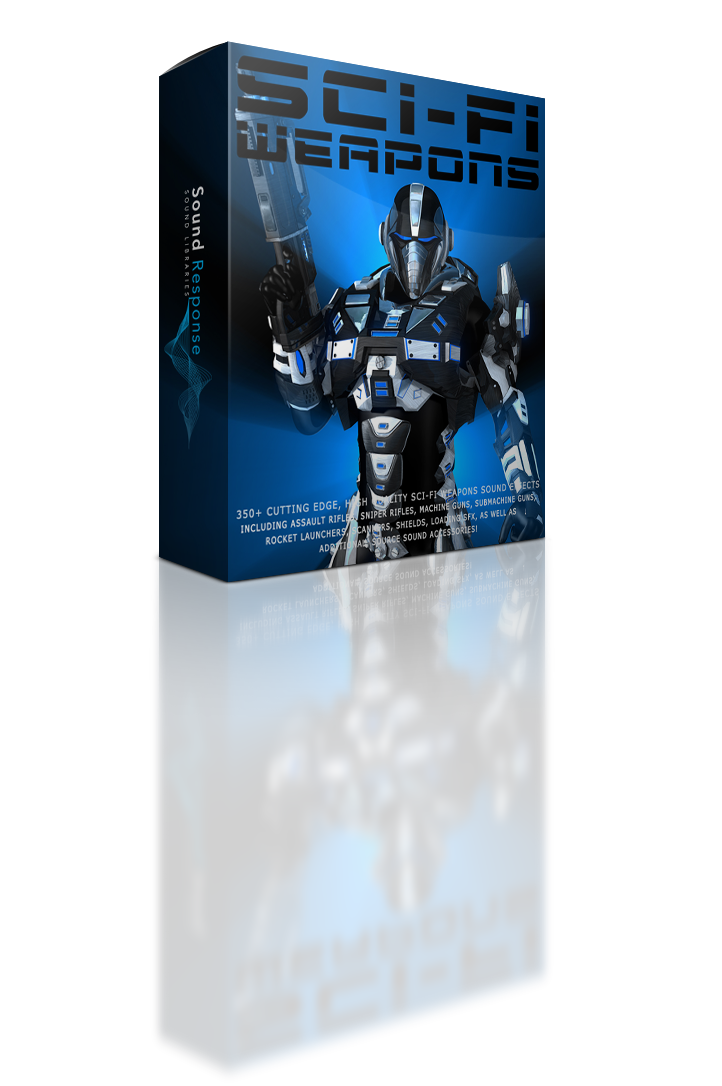 Sci-Fi Weapons
With its second official release ''Sci-Fi Weapons'' Sound Response brings you a cutting edge, hi-tech weapon sound effects collection ready for unleashing cybernetic hell! Months of field recording and sound design yielded 400+ high quality futuristic weapons sound effects, including vast selection of single shots, automatic bursts, loading & recharging sounds, and more. A must have for anyone working on a video game, movie, or any other project containing futuristic combat action scenes. With Sci-Fi Weapons at your disposal you'll have one of the most powerful and advanced hi-tech laser weapon audio arsenals out there, ready to immerse your audience into futuristic battlefields!
Sci-Fi Weapons soundpack features 592MB (422 sound effects) of high definition 24bit/96khz Stereo WAV files, embedded with metadata to speed up your workflow and separated into following categories: 1. Assault Rifles 2. Sniper Rifles 3. Machine Guns 4. Submachine Guns 5. Rocket Launchers 6. Loading FX 7. Scanners and Shields 8. Source Sound Accessories.
If you like the sound of Sci-Fi Weapons be sure to check out the much anticipated second installment SCI-FI WEAPONS 2 for even more cybernetic shots, bursts and blasts!
NOTE: As a result of collaboration between Sound Response and Soundmorph this library is also a part of Soundmorph's Future Weapons 3 library. If you have Future Weapons 3 library then you already have the included Sci-Fi Weapons sound library.
Soundpack delivery: Download
For a multi-user license please contact us directly