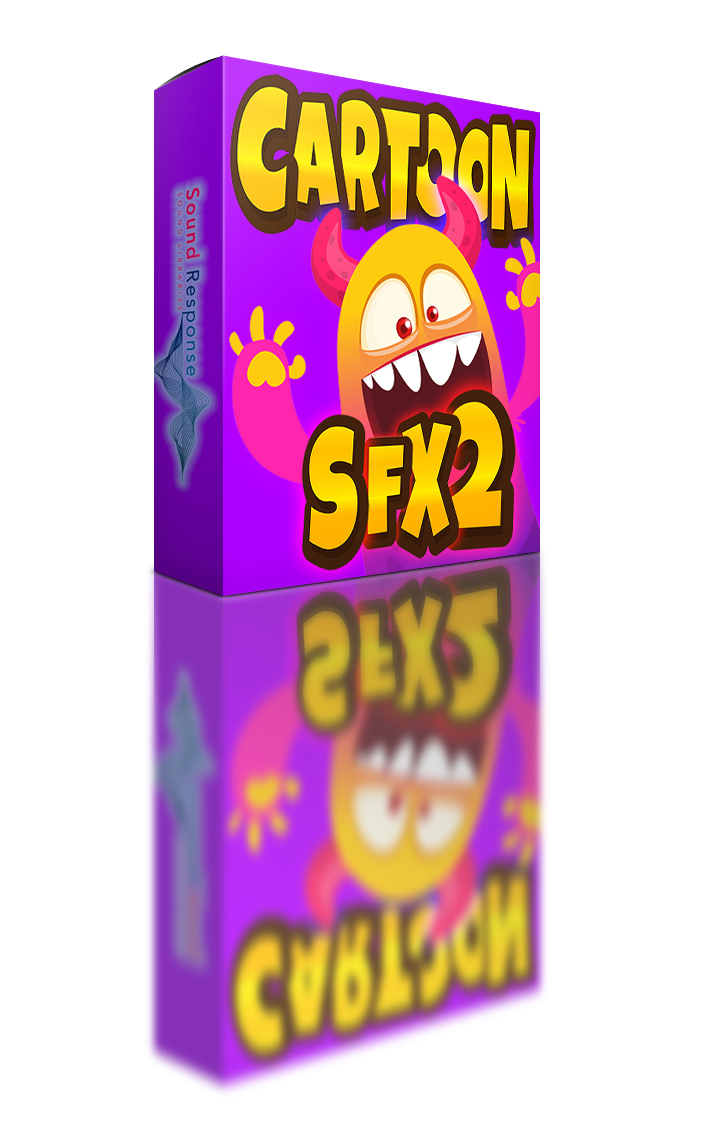 Cartoon SFX 2
Cartoon SFX 2 sound library brings you another round of professionally designed, high quality cartoon sound effects perfect for cartoons and other animated projects, youtube videos, games, trailers, and other productions featuring goofy and comedy scenes! 
Just like the first installment – Cartoon SFX the second installment is also created and designed using both organic and synthetic source sounds. Organic source sounds were recorded with quality high-end equipment such as Sennheiser MKH8040 microphones and Sound Devices 702T and 744T recorders, while the synthetic source sounds were created with a range of different synthesizers, all in order to give you the best that both sonic worlds have to offer. With Cartoon SFX 2 sound library at your disposal you'll freshen up your cartoon SFX collection with brand new audio toolkit that will make your next project stand out among others with new and original funny cartoon sounds! 
Cartoon SFX sound library contains 230 sound effects (144MB) in high definition 24bit/96khz Stereo WAV format, embedded with metadata to speed up your workflow.
If you like the sound of Cartoon SFX 2 you might also like one of our best-selling sound libraries – Anime SFX!
Soundpack delivery: Download
For a multi-user license please contact us directly