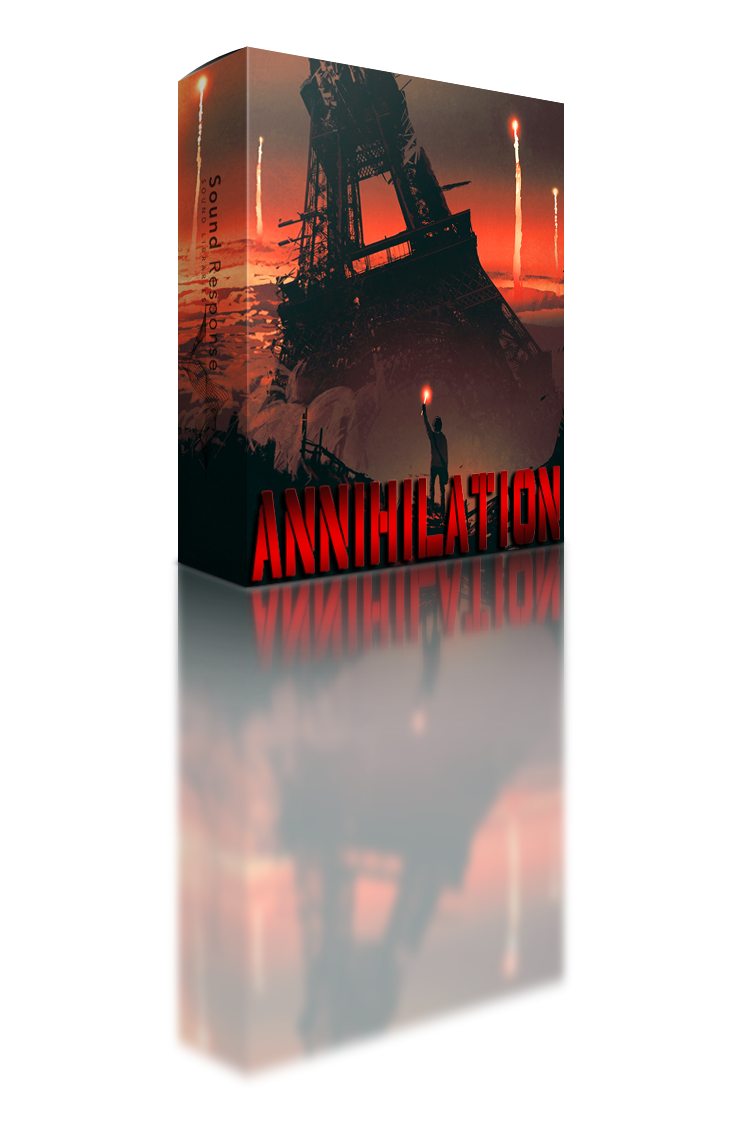 Annihilation
With Annihilation sound library Sound Response brings you a versatile, high quality, dark cinematic ambient sound arsenal ranging from massive, bassy, braam-like drones sound effects, creepy, otherworldly, organic, alien-like soundscapes and tension-building atmospheres, to the eerie, resonating, hair-raising, horror ambience sounds that will easily find a way into your next movie, game, trailer, video, music track, and more! 
Perfect for any production involving dystopian and post-apocalyptic scenes of destroyed futuristic cities, deserted towns, haunting, eerie spaces and landscapes, huge, abandoned underground facilities, creepy halls, corridors, tunnels, and devastated, gloomy, industrial-like areas, this professionally designed sound library will provide you with a vast variety of drones, soundscapes, atmospheres, textures, and horror ambience sounds that will bring a sonic perspective to the scenes and images of the day after a doomsday event and it'll sonically immerse your audience into a dystopian, post-apocalyptic, sci-fi world!
Annihilation sound library contains 100 drone sound effects (6.45GB) in 24bit/96khz Stereo WAV format, embedded with metadata to speed up your workflow.
If you like the sound of Annihilation you might also like Into Abyss, Dystopian Drones and Ominous Drones sound libraries for even more dark post-apocalyptic ambiences and textures!
Soundpack delivery: Download
For a multi-user license please contact us directly